Catie McCarthy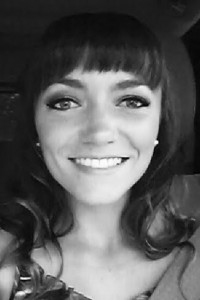 Catie McCarthy began Irish dancing when she was five years old with the Pittsburgh Irish Reelers in Crafton, PA. At age ten, she decided that she wanted to begin dancing competitively and moved to the Bell School of Irish Dance in Pittsburgh's North Hills. Three years later she qualified and competed at the Mid-American Oireachtas, the Regionals of the competitive Irish Dancing World.
She began teaching at the Bell School of Irish Dance in high school and traveled to Ireland to compete in the All Irelands competition her senior year. Catie continued teaching and competing throughout college, and in 2009, as a sophomore at the University of Pittsburgh, she placed 7 th in the region at the Oireachtas and qualified for her first World Championship, which was held in Glasgow, Scotland in 2010.  She qualified for Worlds again in 2011 as a junior at Pitt and traveled to Dublin, Ireland in 2012 for the competition. After this, Catie decided to end her competitive Irish Dancing career on a high note and focus on school. She graduated from Pitt's Business School in 2012 with a Bachelor's Degree in Accounting and completed her Master's in Accounting in 2013 at the Katz Graduate School of Business.
Since then she has worked as an auditor at a public accounting firm and a financial analyst at a local international company, while occasionally substitute teaching. While she is not planning on competing anymore, Catie has gotten back into dancing and is hoping to take her T.C.R.G. exam to become a certified Irish Dance teacher within the next few years. Catie can't wait to start teaching Irish Dance on a regular basis again and is excited to see what new styles she encounters while teaching kids who have been exposed to all of the types of dance that Pine Tree Performing Arts Center provides.