Trisha Doverspike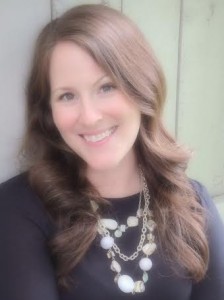 Trisha Doverspike began dancing when she was 8 years old. She trained in ballet, tap, jazz, lyrical, modern and pointe and danced competitively through high school. During her dance training, she was able to dance at Walt Disney World and on a Royal Caribbean cruise ship. Trisha was the dance captain in her high school musicals her Junior and Senior years. She also had the opportunity to choreograph for her high school's Varsity Cheerleading team and Jazz Choir, both of which, she was also a member.
Trisha received her B.S.Ed. in Elementary and Special Education from Geneva College and has enjoyed teaching various subjects to students from Preschool through 8 th grade for eight years. During these years, she has served as Cheerleading Coach and Director and Choreographer of the All-School Spring Musicals. While at Geneva, Trisha danced on the Drill Team and was a cheerleader for the basketball team.
Trisha is excited to be blending her love of dance with her passion for teaching here at Pinetree.